This Italian Pasta Salad is one of my go-to easy recipes to bring to any BBQ, usually during the warm months. It's super tasty, and it takes under 15 minutes to make. My version is vegetarian, but you can add some diced salami very easily. If you're a fan of spice, chop up some pepperoncino peppers and toss them in as well. Even without those additions, it's still a great salad.
I like to choose different colored bell peppers and the mixed container of cherry tomatoes to bring extra color to my Italian Pasta Salad. If you want to go the extra mile, you can make your own dressing to go on it. I do like to make my own dressing because I can control what goes into it. However, I have a love from my childhood of Wish Bone Italian salad dressing. We used it to marinate chicken when I was a kid and throw it on the BBQ in foil packets with some veggies. I also would, and still do, roll up and dip lunch meat in it as a snack.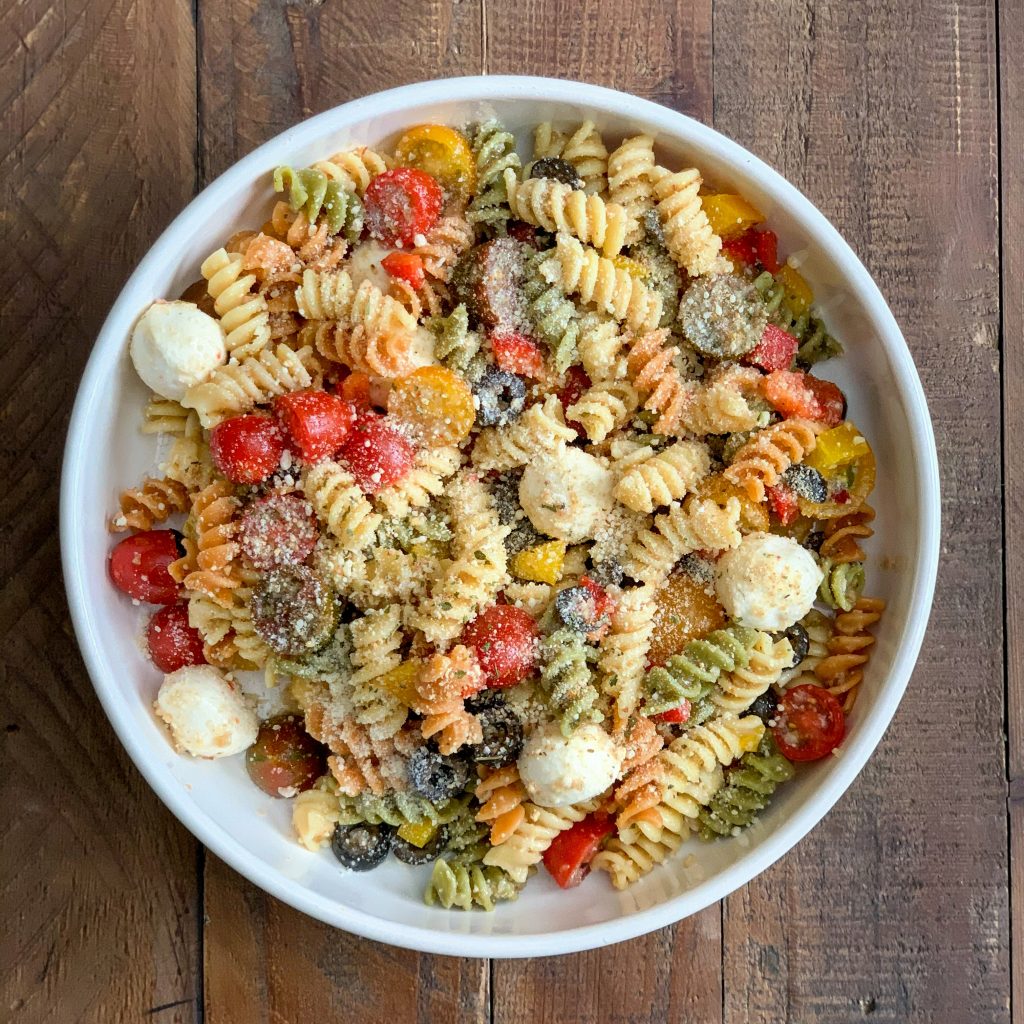 Ingredients
1 box of tri colored rotini pasta
1 small bottle of Wish Bone Italian Dressing (you can make your own as well)
1 6oz. can of sliced black olives
2 bell peppers diced (I like to use two different color ones)
Small container of cherry tomatoes cut in half
¼ cup of fine Italian bread crumbs
¼-½ cup of grated Parmesan cheese
12oz. container of Mozzarella cheese balls, marinated or regular, cut in half
Directions
Bring a large pot of water to a boil. While that is happening, chop your bell peppers, slice your cherry tomatoes and add them to a large bowl.
Drain and add the olives and mozzarella balls. Cook the pasta till al dente, drain it and add it to the bowl. Add the dressing and half of the breadcrumbs and Parmesan cheese and mix. Refrigerate for 1-2 hours, then add the rest of the bread crumbs and cheese on top of the salad and serve.