Salty ham, thick and creamy mushroom Marsala sauce with melted mozzarella cheese. DAMN!
Chicken Saltimbocca takes a little time to assemble, but it's totally worth the efforts. I grew up enjoying this at the many local Italian restaurants. I actually enjoyed it quite often as veal saltimbocca… eek. It was so good, I'm sorry. You don't see it often. Honestly, I have not seen it at all on Italian menus here in California. I'm sure it exists, just nowhere I have visited. So, the last time I had this was at my wedding in 2016, which I did sit down and enjoy. Our wedding coordinator had plates made up of all the food we selected, so we got to try everything the night of our wedding because we couldn't make the tasting. The tasting was in CT, where I'm from and the wedding was being held, and I wasn't about to drop $1K for us to fly back there just for a tasting. So, we sent my brother and sister in-law to go for us. They made a date night out of it and got a babysitter. All the feedback I got from them was it was all sooo good, and they weren't wrong!
I don't know why I waited so long to have it again? It's a MUST TRY!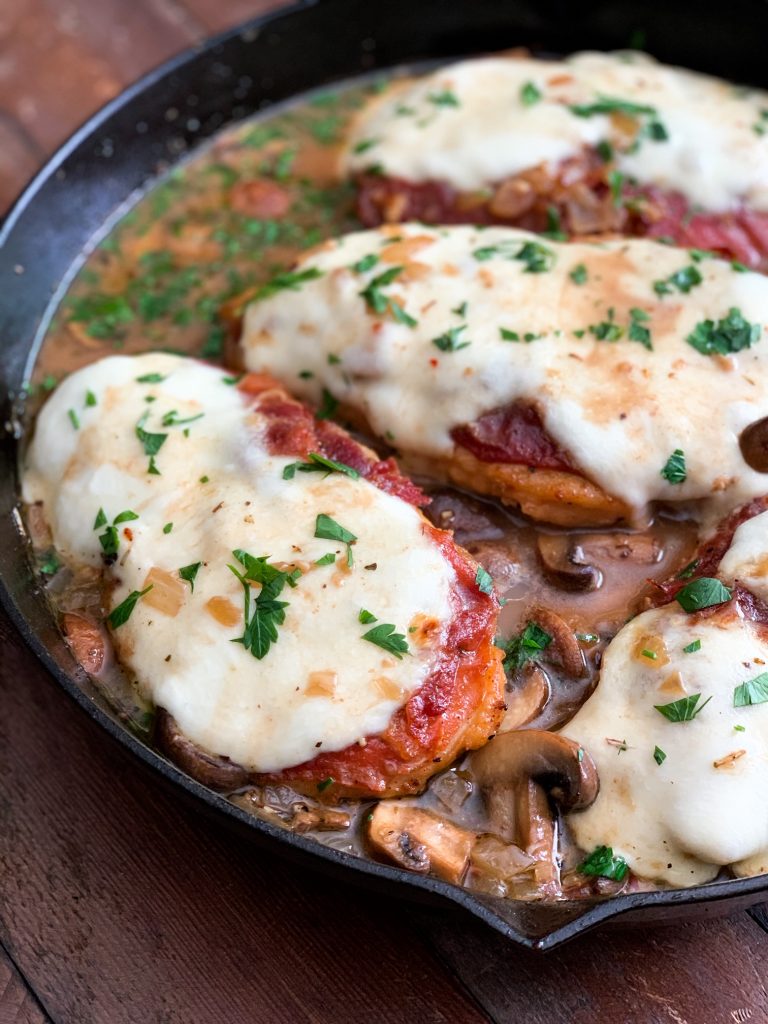 Ingredients
Chicken
4 thinly sliced chicken breasts
8 slices of prosciutto, I used Trader Joe's brand
8 slices of mozzarella cheese, I used a fresh ball of it and sliced it about 1/8 of an inch
12 slices of fresh sage
¾ cup of flour
¼ tsp. sea salt
3 tbsp. olive oil or enough to coat pan
¼ tsp. pepper
¼ tsp. garlic powder
¼ tsp. onion powder
Marsala
8oz Crimini mushrooms cleaned and chopped in thirds
1tbsp. olive oil
½ tsp. onion powder
½ tsp. salt
¼ tsp. black pepper
½ tsp. dried Italian seasoning
½ onion finely diced
4 cloves of pressed garlic
¼ cup milk or heavy cream
1 ½ cup beef stock
½ cup dry Marsala wine
Pinch of red pepper
1 tbsp. fresh parsley
Directions
I like to start by prepping all of the herbs and veggies and setting them aside, so then I don't risk the chicken touching them.
Take the chicken and I pound it thin with a tenderizer. If you haven't done this before, I use a piece of plastic wrap, cutting board and a tenderizer. Place the chicken on the cutting board and then the plastic wrap on top of it. I then with good pressure tenderize the chicken breast on both sides. You want the thickness to be as even as you can so they cook evenly. Place them aside once they have been flattened.
Get your large skillet (oven safe) add olive oil to coat the bottom of the pan and turn it on medium. Depending on how fast your stove heats up, you might only need to do this a minute or two before you cook. I used a large cast iron and that takes a few minutes for the whole pan to evenly heat.
You're going to need three plates. Put flour and dry seasonings on a plate and whisk them together. Then take each piece of chicken, place three slices of sage down on each piece of chicken and cover that with two pieces of prosciutto. You want to press it together well. Luckily, prosciutto is kind of sticky so it usually is pretty easy. Then gently coat both sides of the chicken in the flour mixer and place on a plate. Once your skillet is hot and ready, place two at a time in skillet prosciutto side down. Cook about 4 minutes each side. Make sure not to burn prosciutto but you want it crispy. When chicken is done, remove and place on a clean plate.
Sauce
If the bottom of the pan doesn't look too bad, you can just use the oil that's already in it. If it looks too burnt, add a little water, scrape it, clean it out and start the next part fresh with 1 tbsp. of olive oil.
Heat oil in the pan and add mushrooms and finely diced onion. Let them cook down for about 5 minutes till mushrooms start to brown and onions are soft. Add garlic and cook together for 1 minute. Add the Marsala wine to de-glaze the pan and use a wooden spoon scrape bottom of the pan. Then add beef stock and dry seasoning, omitting parsley. Cook this down for about 4 minutes then add milk or cream and stir. Cook for another minute and then taste for seasoning.
Now it's time to join them together. Take your chicken and nestle it into the sauce, prosciutto side up. Add slices of mozzarella on top and cook for 4 minutes. While this is cooking, turn on your top broiler. Place pan under broiler and melt cheese and little more. If you don't have a broiler, you can just put a lid over the pan and the steam will melt the cheese. Sprinkle with parsley and you are all done!
I like to serve it with garlic mashed potatoes and grilled veggies. It's also great served over some buttered penne.
Expectation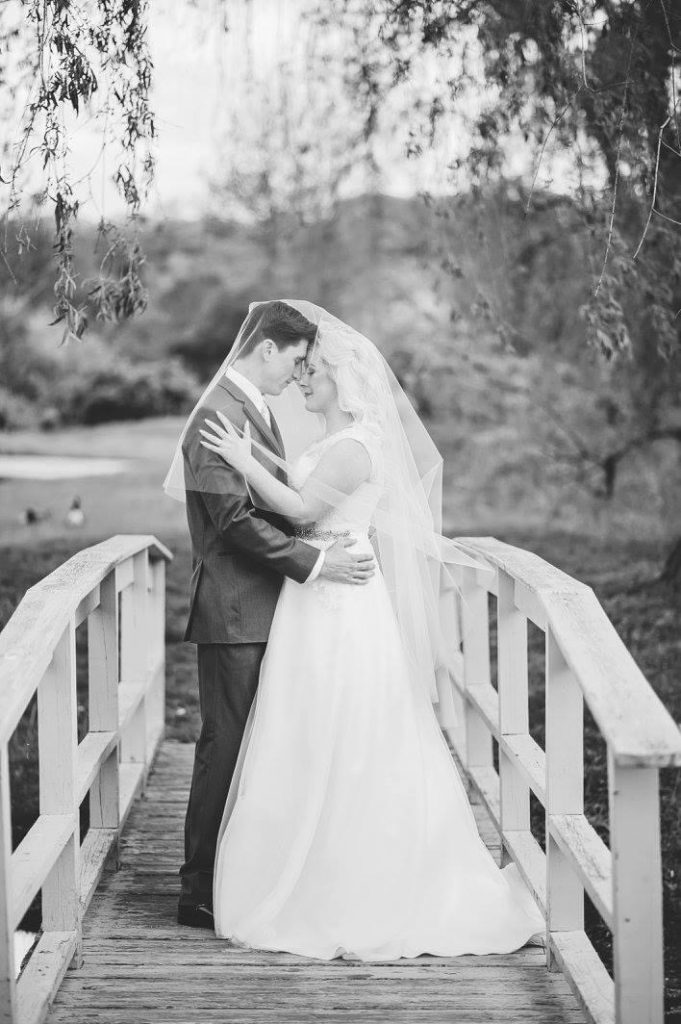 Reality