Today is World Pasta Day and this Lemon and Ricotta pasta is the perfect way to celebrate this most holy holiday. With just a few steps, you can have this delicious and impressive pasta dish, perfect for an intimate dinner or a family gathering.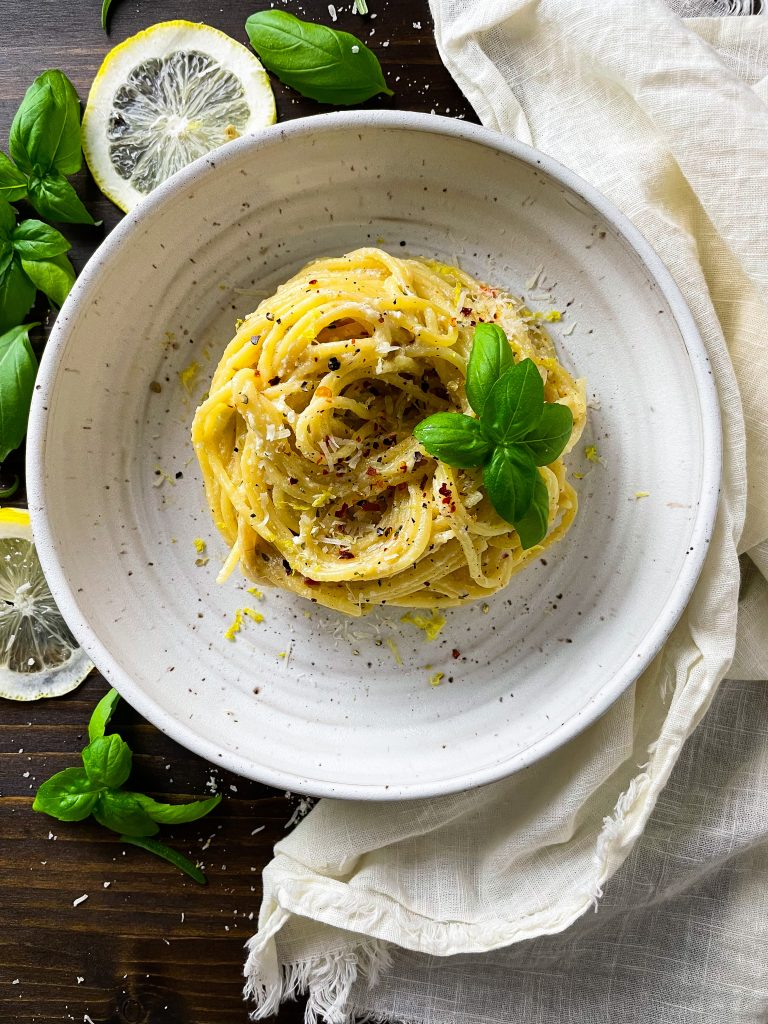 I love using ricotta in many things because it is light and creamy and really takes on any flavor you choose to add to it. I like using it instead of cream specifically for this dish because I like the texture the final product has. I love using ricotta in pasta or whipping it with some herbs, salt and olive oil to put over some toasted bread as a snack.
This lemon and ricotta pasta is simple and delicious. If you are looking for something a little fancier I have another lemon ricotta pasta here. It's a perfect recipe if you like pesto or have been wanting to try making/using tomatoes confit. I have had a lot of positive feedback on this dish. If you want to add some protein to this dish some blacken shrimp or grilled salmon on top would be wonderful.
Ingredients
½ lb. spaghetti
2 small shallots sliced
3 cloves of garlic sliced, minced or pressed
2 Tbsp. unsalted butter
2 Tbsp. olive oil
Juice of 1 lemon
Zest of 1 lemon
Red pepper flakes
Fresh cracked black pepper
Salt
½ tsp. dried parsley or a Tbsp. fresh
½ tsp. onion and garlic powder
½ cup-1 cup of pasta water
½ a 15oz. container of skim milk ricotta cheese
Fresh basil
Parmesan cheese
If you want to make a whole pound of pasta to serve more people, I recommend using double of everything.
Directions
Bring a pot of water to a boil, then salt.
While that is coming to a boil, add 2 tbsp. olive oil to a large pan over medium heat. Add your sliced shallots and cook till soft. Add your garlic and cook for one more minute, then reduce heat.
Add the juice from your lemon, zest, spices, 2 tbsp. butter and mix. Drop your pasta into your salted boiling water and cook till al dente.
Take about ½-1 cup of your pasta water and mix it into your sauce. Then, mix in your ricotta. Take it off the heat.
Remove your pasta from the pot and add it directly into your sauce. Add your fresh basil and mix. Allow this to sit for 3 minutes so that the pasta absorbs the sauce. Sprinkle it with cheese, some fresh pepper, basil and serve.