What type of cheese isn't yours? Nacho cheese!
I started making a salad the other night, and then it ended up turning into nachos. It's weird how that happens sometimes.
There are very few restaurants that I have been where I order nachos and I'm not disappointed in the topping-to-chip ratio. I worked at Chili's for a long time and I'm going to be honest, how they did the nachos was unconventional, but each bite was perfect chip-to-cheese-to-jalapeno ratio. Now could I have crushed 2 plates of them because you get like 12 chips in total? YES!
The secret to making great nachos is to make them on a big sheet pan with 1 layer of slightly overlapping chips and broil it. Make sure you put foil or parchment down so they don't stick. Also, I highly suggest using a creamy queso and shredded cheese. I'm personally a fan of Monterey Jack or Pepper Jack. Then, pick your toppings and layer them one by one. I like to leave off tomatoes, fresh cilantro, sour cream and guacamole until after broiling. Don't forget to add a little taco seasoning too on top of the cheese – it gives it a little extra sumtin' sumtin'.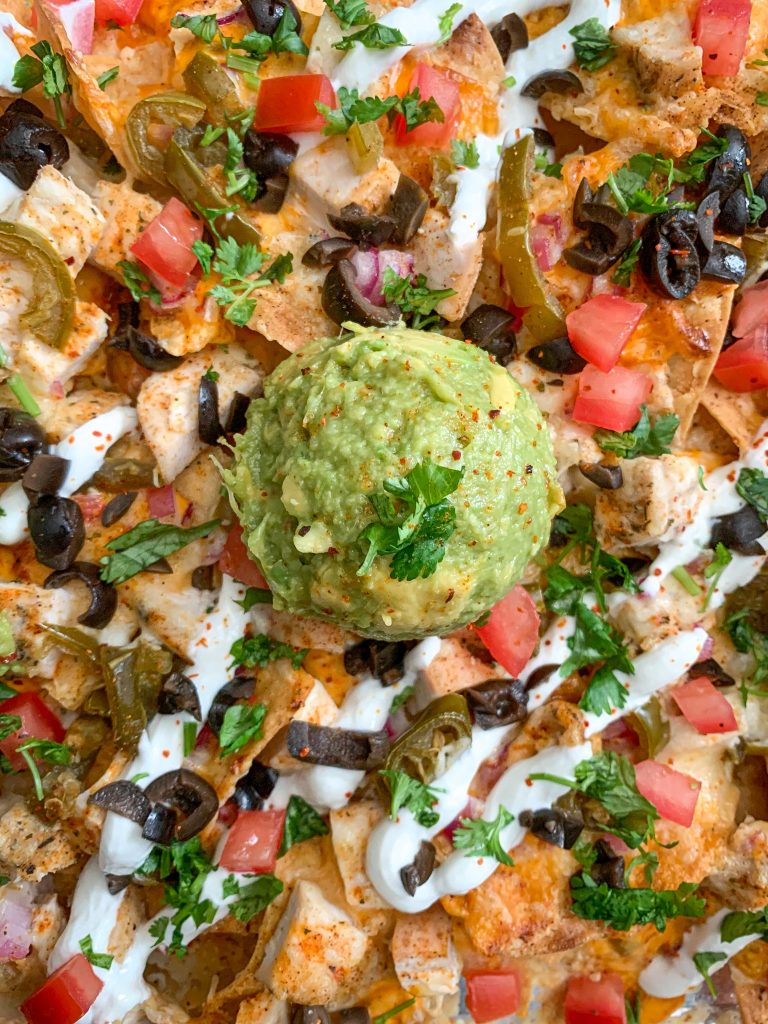 Ingredients
Chopped leftover grilled chicken breast or steak
Cilantro
Red onion
Tomato
Pickled jalapenos
Black olives
Taco seasoning
Queso
Monterey Jack
Sour Cream
Guacamole
Beans or grilled corn would be good too