I have been really enjoying this Spicy Roasted Cauliflower lately. I find that when I roast it, it absorbs whatever flavors I add so much better than broccoli, and it doesn't get as tough if I accidentally roast it a little too long. Cauliflower is also the GOAT when it comes to using it as a low-carb substitute. I love carbs (if you haven't noticed on my page), but from time to time when I'm feeling a little sluggish, I do try to incorporate little swaps like cauliflower rice or spaghetti squash.
This Spicy Roasted Cauliflower is simple and a nice little twist on your regular old roasted cauliflower. I make it all the time when I meal prep, and it's good cold or hot. Spicy Roasted Cauliflower goes great with grilled meats or even on top of some Greek yogurt and eaten like a dip with some pita chips. I love to serve it with my Morroccan Chicken Thighs.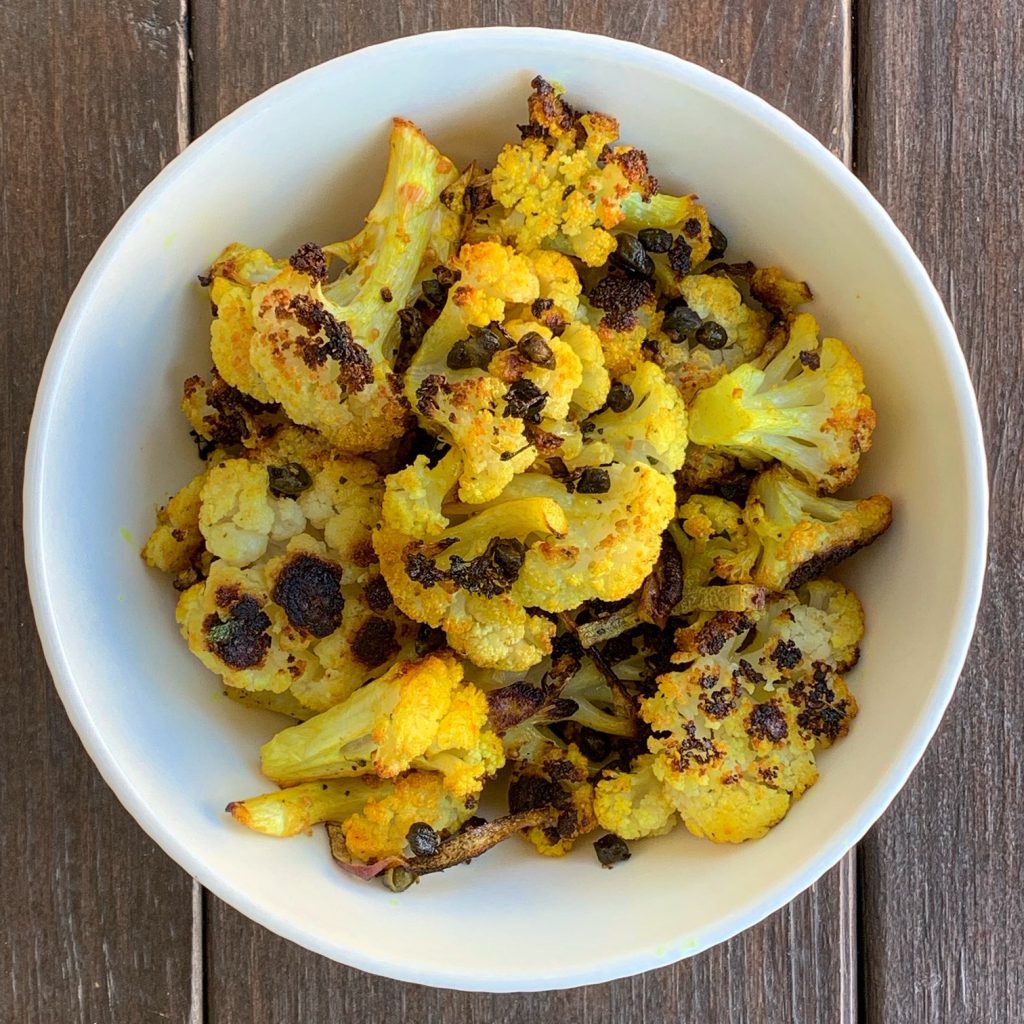 Ingredients
1 head of cauliflower chopped
½ red onion sliced
2 tbsp. capers
¼ cup fresh cilantro chopped
½ lime or lemon juiced
¾ tbsp. turmeric
1 tsp. cumin (optional but I like it)
½ tsp. paprika
1 tbsp. chili oil
1 tbsp. olive oil
Salt and pepper to taste
Directions
Set oven to 400 degrees and cut cauliflower.
Toss with olive oil and 1 tablespoon chili oil in a large bowl.
Toss again with your dried spices.
Place on sheet pan and bake for 20 minutes. Flip and bake for an additional 20 minutes (this is when I add the capers and onions).
Remove from oven, squeeze lemon or lime on top and sprinkle with cilantro.