I love Starbucks cold brew, cold cream coffees. However, I don't love dropping $5 on them. I usually drink tea in the morning, but every so often, I like to in the words of Donna and Tom "Treat Yo' Self". Although it's not the exact same, it's a nice hold-me-over until you can justify buying one.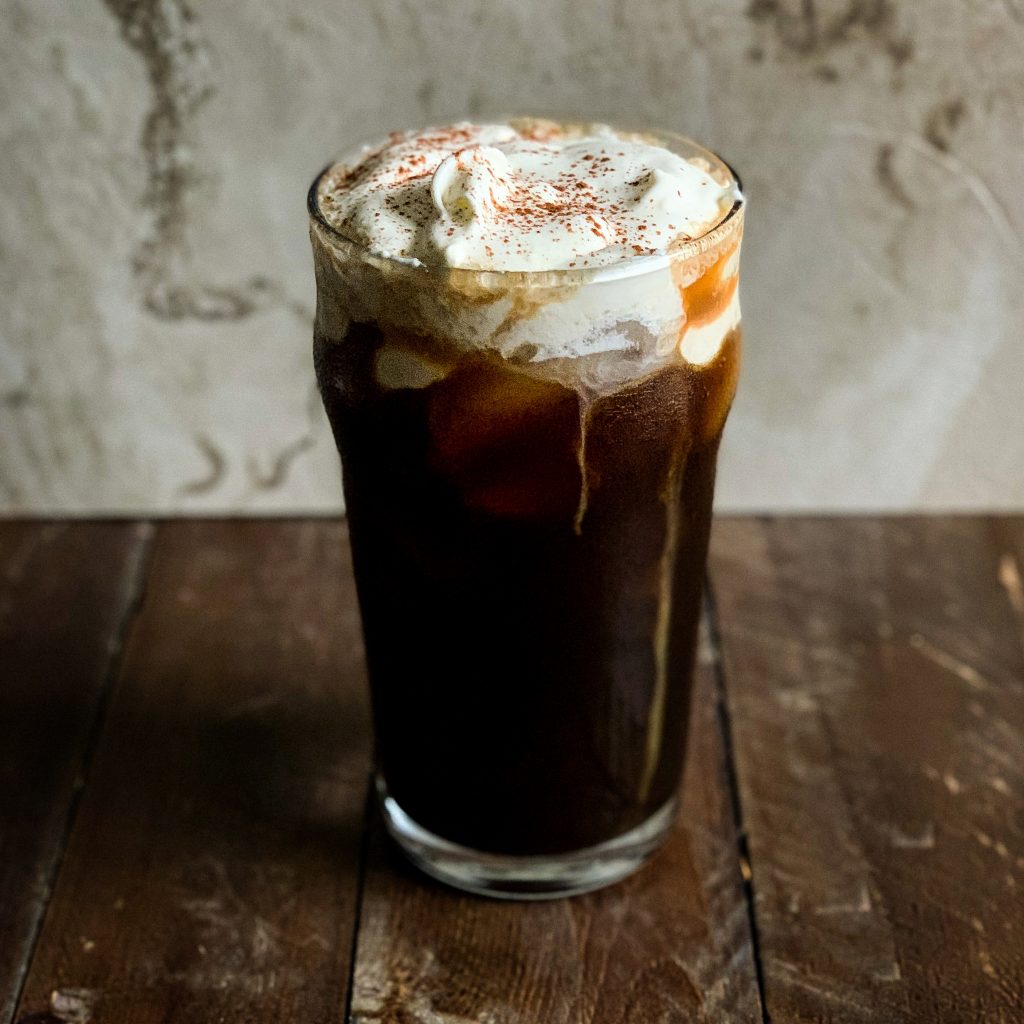 1 cup of cold brewed coffee or chilled espresso over ice
1 tsp. maple syrup or agave or simple syrup to sweeten coffee
Whipped Topping
¼- ½ cup of cold heavy whipping cream. I have tried it with skim milk before, and it was frothier.
¼ tsp. vanilla extract
½ tsp. sugar
Sprinkle of salt
Whip toppings together until stiff peaks are formed, I used a hand mixer. Scoop onto coffee and sprinkle with cinnamon or cocoa powder. Mix it to get your coffee super creamy!