If you love a lox and bagel sandwich, then Lox Pizza is the perfect at-home brunch item for you. A Lox Pizza is easy to assemble, creative and a beautiful way to impress your guests or even just yourself.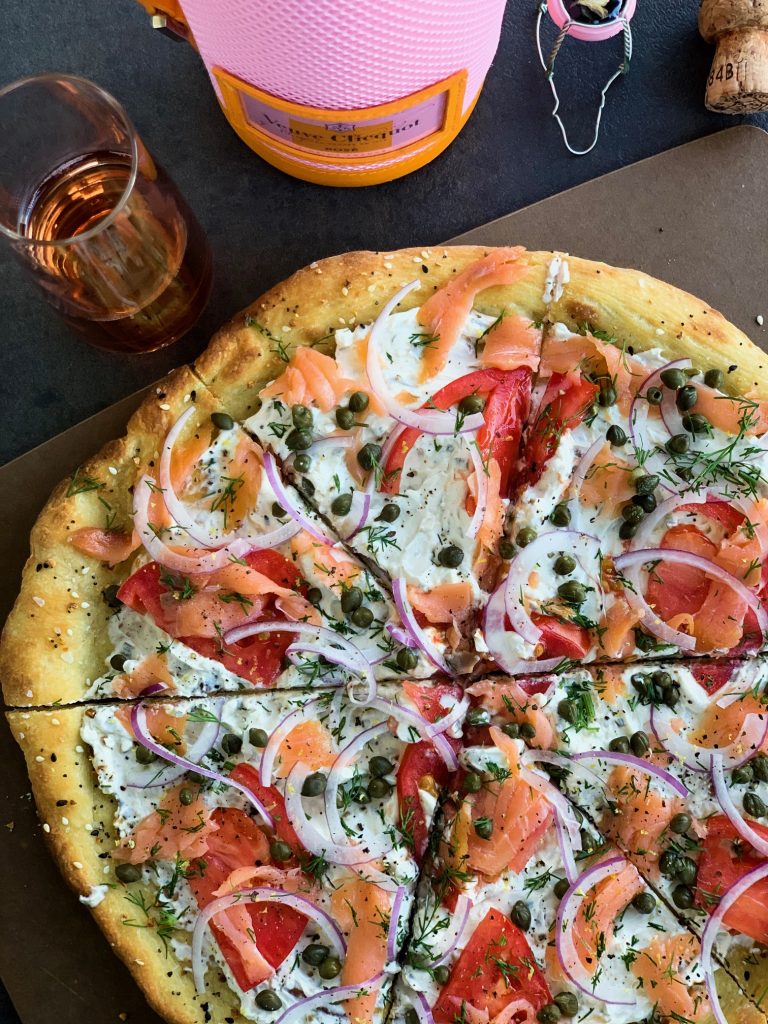 Ingredients
Pizza dough
Chive cream cheese
Smoked salmon sliced
Capers
Red onion sliced thin and rinsed
Fresh Dill
Tomato sliced thin and cut into bite size pieces
Lemon zest
Everything But The Bagel Seasoning (poppy seeds, white sesame seed, black sesame seed, dried minced garlic, dried onion flakes and sea salt)
Olive oil
Fresh cracked black pepper
Directions
Set your oven to whatever your dough requires to cook. You want your oven very hot. I usually let it heat up for 25 minutes before I bake a pizza.
Roll out your dough and brush it all over with olive oil and lightly sprinkle it with everything but the bagel seasoning and bake.
Once it's done remove it from the oven and allow it to cool a little. You want it warm but not hot when you add the cream cheese. If it's too warm it will get runny and you don't want that.
Spread your cream cheese on then add your sliced onion, capers, tomatoes and salmon. Top with fresh chopped dill, lemon zest, more bagel seasoning and some fresh cracked pepper.